More than the best lakes around Brandenburg. More than just outdoor activities for the weekend. Dream Local offers nature experiences that are meant to go deeper; to not only take a moment connecting with nature, but to also journey into the story behind the people, the land, the experience. And that's exactly what you'll feel after a Dream Local experience, a deeper appreciation for the slice of nature you encounter and a closer connection to the community around you.
Each partner on Dream Local has a story to tell about how nature has shaped their journey and their business in such a profound way that they want to share it with others.
In the middle of 35-hectares of grape vines, Bettina Muthmann, the owner of Wolkenberg Winery just outside of Cottbus, explains how every morning at dawn the winery gets a visit from a local wolf. He stands at the top of the hill overlooking the vineyard, surveying what he must consider his territory. She's had to take measures to keep him from roaming the fields for his own good, the grapes he wants to eat will ferment in his stomach and make him sick. It's these little anecdotes about the interplay between habitat and humanity that make touring the vineyard much more than a great glass of Riesling.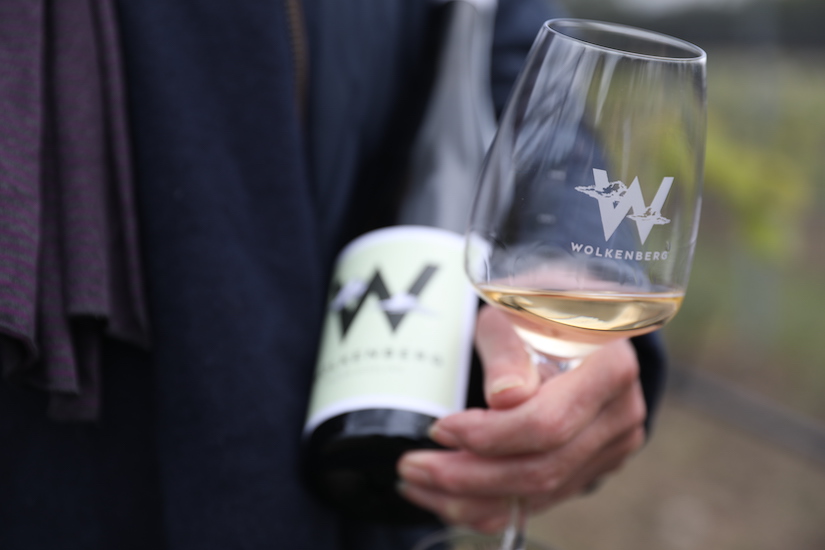 Bettina tells about the unique history the Brandenburg region has with wine, and her journey to recultivate the land that was once used for mining. And of course, you learn about the local terroir, the grapes, the wine varietals, as she explains how to navigate a glass of wine like an experienced winemaker.
Bettina tells about the unique history the Brandenburg region has with wine, and her journey to recultivate the land that was once used for mining.
On the other side of Brandenburg, another Dream Local experience offers a different type of connection with nature: Bread baking over an open fire. The three women who run Wald Weiber Wissen, Cathleen, Katrin, and Kathleen, are true outdoor experts. They are the kind of people you want with you if you're ever stranded on a deserted island. But fortunately for us, they offer their talents a lot closer to home.
On a charming farm about an hour from Mitte, Berlin, you can spend an afternoon learning, foraging and baking bread in nature. The afternoon starts with a tour around the property. Every tree has a story behind it, every pathway has an intention, every plant has an integral purpose and use on the farm. You learn about herbs and wild edibles, while collecting them along the way to use later for cooking. You meet the chickens and learn about regenerative farming practices.
It's a truly hands-on experience, as they guide you to understand what plants can be foraged for cooking, what they taste like, what they feel like. You also learn how to start the fire which you'll eventually use to bake bread. Katrin, the resident campfire expert, shows you step-by-step how to build your own fire. They teach you several different techniques to cook over an open fire depending on your conditions and available equipment (e.g. if you're camping with limited capacity to carry cooking equipment). They incorporate the herbs collected during the tour, and of course, they accommodate all our modern-day dietary restrictions. So those who are vegans or gluten-free need not fret.
There's something special about cooking in this way, using the elements that mother nature provides. And breaking bread together, as well as baking it, always makes for an opportunity to connect.