Shinrin Yoku – Forest Bathing // Berlin-Brandenburg
How to experience the forest, connect with nature and train mindfulness in the Berlin area
The rustling of the leaves, the scent of wood, the lush green of the trees – there is something magical about the forest! And that's not all: according to a study, just two hours a week in nature contributes to greater well-being and better health.*
In times of increasing mental stress, it is not surprising that trends such as forest bathing are becoming increasingly popular! Here you can find out everything you need to know about Shinrin Yoku and exclusive offers for forest bathing in Berlin and the surrounding area:
1. What is Forest Bathing or Shinrin Yoku?
2. And what do you do while bathing in the forest?
3. What positive effects does it have?
4. Where can you take a forest bath in Berlin-Brandenburg?
5. Great offers for forest experiences, mindfulness training & nature connection
What is Forest Bathing? Meaning, procedure, tips
You walk through the forest at a slow pace and take small breaks for the forest bathing exercises. Shinrin Yoku uses classic methods of forest therapy – but yoga, qigong and meditation are also used. Ideally, you should be guided by a professional.
And where does the natural trend come from?
The Japanese term Shinrin Yoku can be translated as "bathing in the forest". In the country of the rising sun, the forest bath is already considered a medical measure and an integral part of a healthy lifestyle. People there have long been aware of the power of nature and its beneficial effects. Also, in Japan, it is believed that every natural thing has a soul, and the forest in particular is sacred.
In Germany, forest bathing is already being celebrated by many as a natural trend. But some still want to be convinced of the "extended walk".
But what is the difference to a walk in the woods?
Do you know that? You stroll through the forest. And completely lost in your own thoughts, you don't even notice your surroundings. The cell phone vibrates in your pocket – pulls you out with a push message. You go through the next to-dos in your head...
Switching off and coming down is becoming increasingly difficult for us. We live in a complex world with increasing mental stress. The stress of everyday life and the hustle and bustle of the big city are omnipresent. And this is exactly where forest bathing comes in: It combines a connection to nature with relaxation and mindfulness.
Unlike a long walk, you cover a much shorter distance when bathing in the forest – often just a few kilometers. Very slow strolling alternates with breaks for forest bathing exercises. Not "the way" is the goal, but "on the way" is the goal!
In addition, you consciously use all your senses with Shinrin Yoku. You can hold a leaf under your nose for that. Or you free your feet from the bulky hiking boots and explore the forest floor barefoot.
Tip: Shinrin Yoku Forest Bathing in Brandenburg → find out more!
Last but not least: Unlike when you go for a walk, your cell phone stays off and your mouth shut. No distractions from push messages or small talk about the job. You focus on the here and now.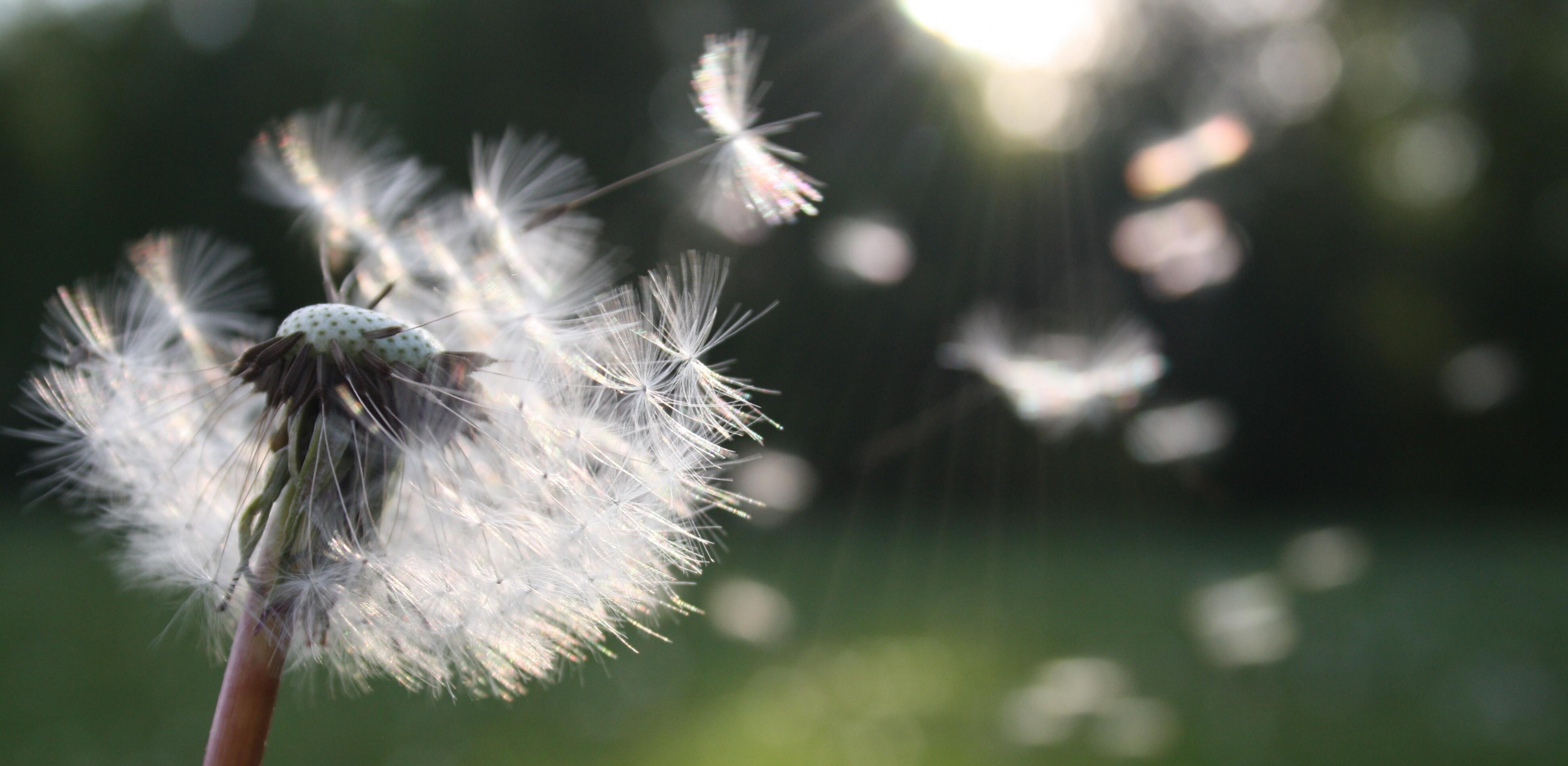 And what do you do while bathing in the forest?
Typical process of a forest bath
Forest bathing traditionally starts with a first check-in upon arrival. Here you take 5 minutes, close your eyes and relax.
During the tour, the trained guide provides impulses and exercises to open the senses, train mindfulness and experience the forest in all its beauty. Shinrin Yoku combines classic methods of forest therapy with meditation, Qigong, stretching, sensory journeys and yoga units.
Tip: Forest Bathing in Treptower Park → find out more!
In this way you experience a deep immersion in nature and gain distance from normal everyday life with job, obligations, routines and Co. Should your attention dwindle, your forest bathing guide will give you a friendly reminder to focus on the here and now to steer.
At the end you take another 5 minutes for a small check-out to reflect and come back.
Sample exercise for a forest bath: change of perspective
A popular forest bathing exercise is the change of perspective. You concentrate your gaze on a small area, e.g. a piece of forest floor – about four times the size of your hand. You observe life in this small microcosm, discover natural patterns and feel different textures. If you like, you can also use your nose. Have you ever wondered what a handful of fresh forest soil smells like?
Preparation and tips
What should not be missing for a successful bath in the forest:
- Have snacks and something to drink with you for longer tours.
- Make sure you wear weather-appropriate clothing and sturdy shoes.
- Pack a small towel in case you go barefoot.
- With a seat cushion and a thin blanket you can make yourself comfortable.
- Don't forget a pen and pad to capture thoughts.
- A first aid kit helps with minor injuries.
- The mobile phone should be with you (albeit offline) for emergencies.
A professional guide ensures the selection of a suitable location and ideal exercises for your forest bath. So you can fully concentrate on the experience itself.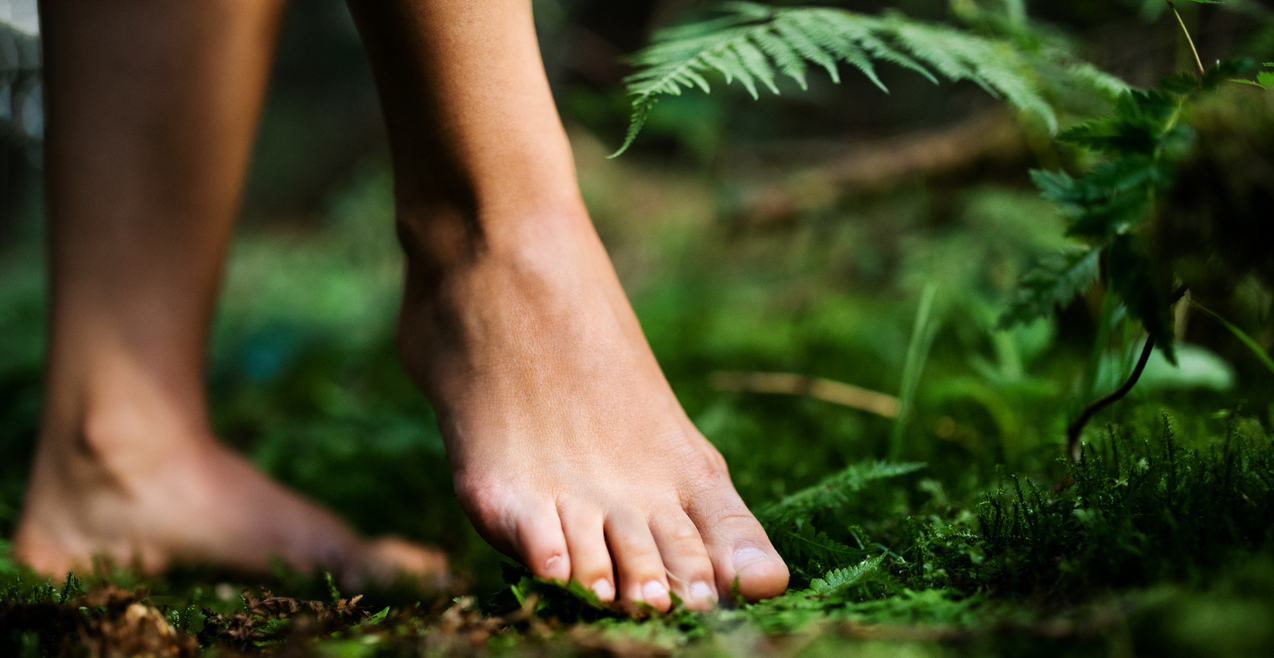 What are the positive effects of forest bathing?
First studies show the power of nature for body and mind**
Forest medicine is already a recognized research area at Japanese universities. The effect of the forest on body and mind has been studied there for many decades. Also in Germany, attention has recently been paid to this topic e.g. at the Berlin Charité.
Forest bathing benefits on the human body
First study results show that a stay in the forest has a positive effect on your breathing, pulse and blood pressure. In addition, the production of killer cells and anti-cancer proteins increases. The entire immune system benefits from this.
In addition, Shinrin Yoku can support the treatment of obesity, type 2 diabetes mellitus, high blood pressure, dyslipidemia and cardiovascular diseases, to name a few.
Effect of a forest bath on the human psyche
Previous studies have already shown that the forest and its trees have a positive impact on our psyche. Spending time in nature or forest bathing reduces the production of the stress hormones adrenaline and cortisol and increases parasympathetic nerve activity, which ensures relaxation. This can improve depression, sleep disorders and psychological stress.
A stay in nature coupled with meditation and mindfulness exercises also helps with attention disorders such as ADHD.
Special effect of forest aromas
The latest findings show that forest aromas (so-called terpenes) strengthen the immune system. These fragrances consist largely of essential oils that the trees and shrubs emit from the bark and leaves. They are part of the complex communication pathways of the forest ecosystem.
And terpenes also have a pharmacological effect on us humans: They calm down the part of the nervous system that reacts to stressful situations with flight and fight. At the same time, the absorption of the fragrances stimulates our resting nerve to regenerate.
Disclaimer: Unfortunately, forest bathing cannot replace taking medication. It has a supportive and preventive effect. You should always discuss physical and mental complaints with a doctor.
What does forest bathing have to do with nature conservation?
Shinrin Yoku doesn't just serve us humans. It ensures the connection between people and nature and thus a stronger awareness that it is a matter of a space worthy of protection. Hartmut Netz from the Nature Conservation Union observes (in german Naturschutzbund) that many people are interested in forest bathing because they have lost the connection to nature. "… whoever is alienated from the forest is also indifferent to its condition. Only those who appreciate the forest are willing to protect it."*** In this way, a forest bath can build a bridge to nature conservation.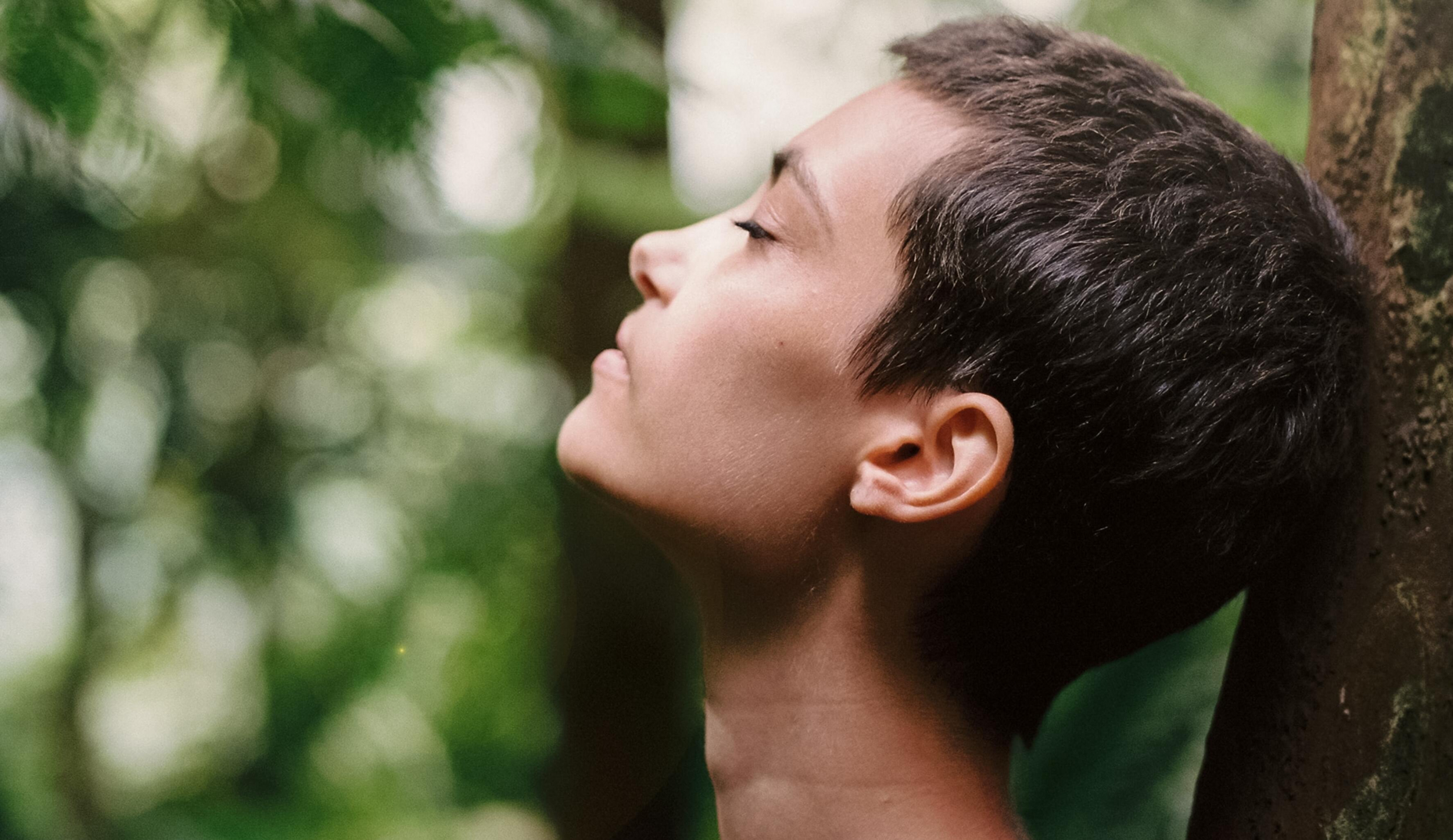 Where can you take a forest bath in Berlin-Brandenburg?
Forest bathing in Plänterwald
Fill your lungs with the fresh forest air and concentrate on your time out in the forest. Far away from everyday stress, traffic noise and stressful thoughts, you will find peace and energy.
Where does the tour take place? In the Plänterwald woods near the Spree river
How much is forest bathing? €30 / person
Creative forest bathing in Berlin Spandau / Charlottenburg
The creative examination of nature makes it much easier to get started with forest bathing and to deal with the topic of mindfulness. Creativity and design make it easier to sharpen your own focus. The creative framework creates associations, is perceived with all the senses and is related.
Where does the tour take place? In the Murellen Gorge and the Schanzenwald in Berlin Spandau / Charlottenburg
How much is forest bathing? €30 / person
Sources
*https://www.nature.com/articles/s41598-019-44097-3?utm_medium=affiliate&utm_source=commission_junction&utm_campaign=3_nsn6445_deeplink_PID100570403&utm_content=deeplink
**https://naturheilkunde.immanuel.de/forschung/aktuelle-studien/effekte-von-naturtherapie-und-waldbaden-bei-probanden-mit-kardiovaskulaeren-risikofaktoren/
***https://www.nabu.de/natur-und-landschaft/natur-erleben/natur-tipps/27790.html